Our Team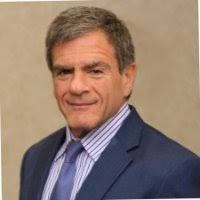 Ben Pinczewski
Executive Director
" Five years ago, I set out on rite of passage for all parents- helping their child find their first job. With his love for Baseball, I thought doing something in the sport would be a good fit, and after some searching was introduced to a brand new initiative in the Big Apple looking for interns: The Borough Cup. It seemed like a great stepping stone for my son. Little did I know, we were both about to embark on a chapter that would forever change our lives.
The Borough Cup is special because it is more than a competition. Its goal, first and foremost, is to bring unity, spirit, and growth to youth baseball throughout the city. And, the second I stepped onto the diamonds that first season, I saw that this vision wasn't just talk. From the diversity of the teams to the energy of the parents, the event was something I could only wish had existed when I was growing up. It was then that I knew that I wanted to be more than a one-year spectator; I wanted to help build this into a legacy NYC Baseball can be proud of. "
-Ben Pinczewski, Executive Director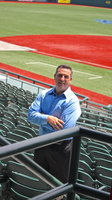 Gary Perone
Founder
Gary Perone is a fifteen-year veteran of the sports world whose innovative promotions and groundbreaking sponsorships have earned him praise throughout the industry. He began his career as the Brooklyn Cyclones' Communications Manager, after which he became the Assistant General Manager of the Staten Island Yankees. While in pinstripes, Perone's "Fun to be a Fan" initiative and "real hair" bobbleheads were recognized by Minor League Baseball (MiLB) and the New York Penn League (NYPL). In 2007, Perone returned to the Cyclones as their Director of New Business Development. Over the following years, Perone continued to leave a lasting impact on New York City's Baseball Community, for which he was ultimately awarded the Presidential Citation (MiLB's Highest Honor) and the Hon. Robert F. Julian Community & Baseball Service Award.
Today, Perone is the Assistant General Manager of the Brooklyn Cyclones where he continues to bring his big ideas to life.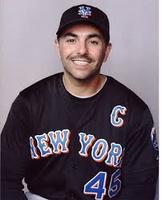 John Franco
Founder
Over the past quarter century, there are few names more synonymous with New York City baseball than New York Mets' Hall of Famer John Franco. Born in the Bensonhurst section of Brooklyn, Franco honed his skills on the city's sandlots before starring at Lafayette High School, and later, St. Johns University. In 1981, Franco's boyhood dream came true when the Los Angeles Dodgers selected him in the 5th round of the Amateur Draft.
Over his 21-year career as a Closer, Franco had an astonishing 424 Saves, more than any left-handed pitcher in Major League Baseball history. He was a four time All-Star, and he won the National League Rolaid Relief Man Award in 1988 and 1990.
Zachary Bright
Director, Business Affairs
A transplant from Los Angeles, California, Zachary Bright was the first hire when the Borough Cup was founded in 2014. He began as the tournament's Communication Manager before being promoted to Director of Business & Community Affairs in October of 2016.
Bright is an alumnus of Boston College, where he graduated Cum Laude with a degree in Communication while minoring in Philosophy. When he was not hitting the books, you could find him at the school's radio station, 90.3 WZBC, where he served as the Associate Sports Director, hosted his own show ("Best Of Both Worlds"), and did play-by-play for a variety of Boston College Eagles' Sporting Events.
After graduating, Bright got right into the Baseball World, serving as Florida Operations Intern for the Pittsburgh Pirates, Baseball Correspondent for the Great Northeast Athletic Conference (GNAC), and Community Relations Intern for the Brooklyn Cyclones. It was at his last stop where he met tournament Founder, Gary Perone, and the rest is history!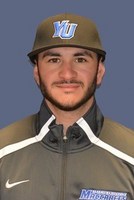 Frank Delgado
Director, Baseball Operations
Frank Delgado has been with the Borough Cup since its inception in 2014. He acted as Bronx Borough Coordinator for the first three years before being promoted to Director of Baseball Operations in October of 2016.
Delgado brings a wealth of prestige and experience in baseball. He played four years of Varsity baseball for Purchase College in Westchester New York leading the Skyline Conference in appearances during his junior and senior years. Delgado made his professional debut pitching for the Roswell Invaders in the Pecos League in 2012. He also played in the New York State League, a professional scout league for Minor League Independent baseball.

In 2014, Delgado was hired as the Head Baseball Coach for Division III Yeshiva University. In addition, he also works for Torre Baseball Training LLC, training other college players and working with professional players looking to climb the ladder in Baseball. Since 2013, Torre Baseball Training has worked with numerous professional teams such as the Newark Bears, Rockland Boulders, and New Jersey Jackals assisting with try outs and roster selection.

Frank was born and raised in the Bronx, attended Fordham Prep High School. He is an Eagle Scout, and has been coaching/ working with youth programs for almost 10 years throughout New York and New Jersey.